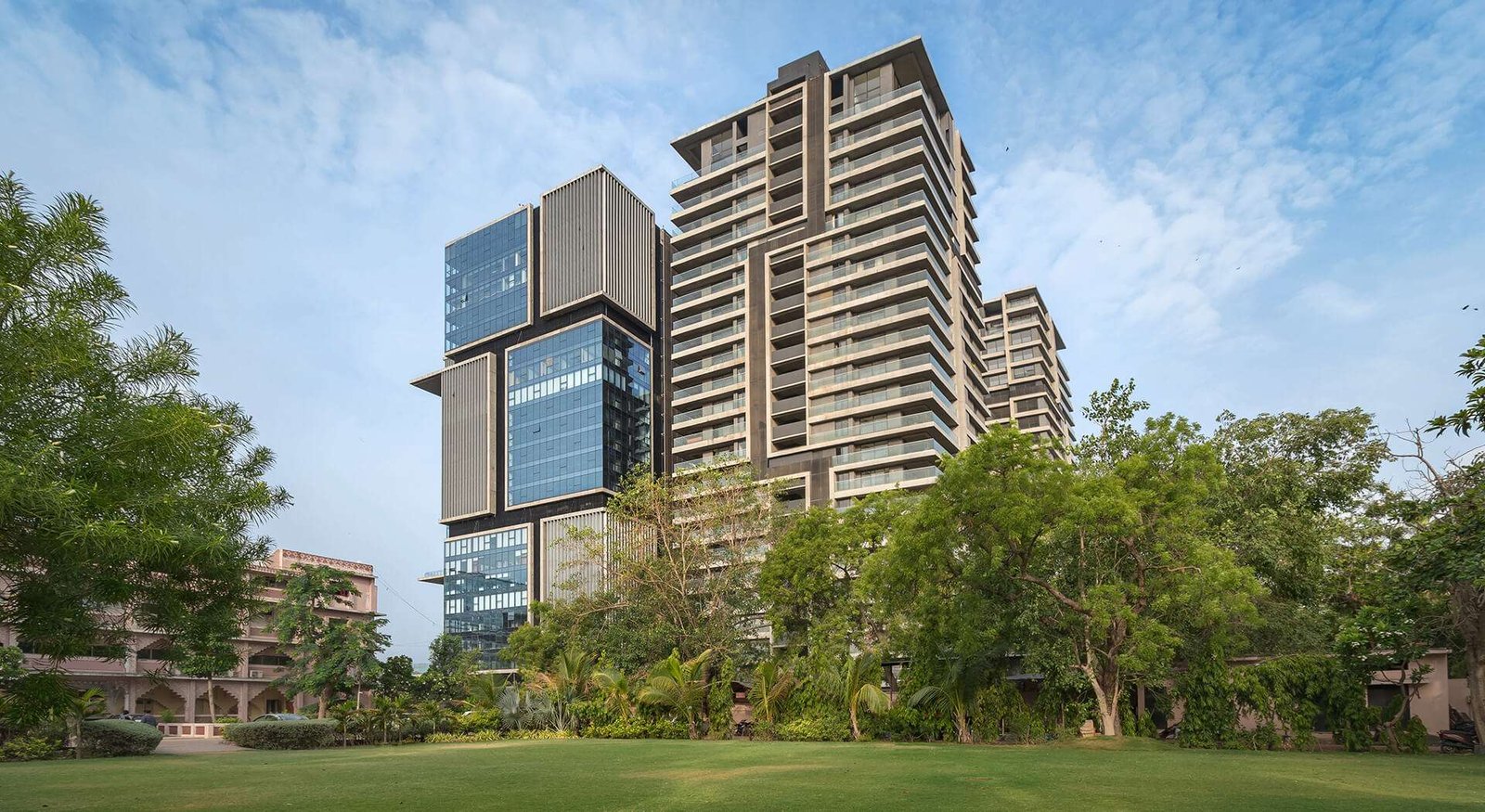 Contemporary residences for your senses
How do you design a feeling? We answered this question by staying away from building just a physical space and going deeper into what the mind feels. We turned Paarijat Éclat into a sensorial. The project is blessed by a location that ensures a thriving residential community, a proven commercial presence as well as a lifestyle that's nothing less than a long-awaited vacation. From the outside, it stands tall as two dreamy imposing towers, and from the inside, it is a larger-than-life reminder of the life promised to a chosen few. Private spaces, you'll find many. Community spaces, even more! Step inside to find a double-height entrance foyer, a brilliantly landscaped meadow, a reflecting swimming pool beside a glass-walled gym, a barbeque deck and luxurious, cosy homes overlooking from up above. Two towers, rising 23 floors high right at the ISKCON junction on Ahmedabad's busiest destination, and yet as peaceful and serene as life can get! That's Paarijat Éclat for you- an escape into the sensorial!
RERA Number:
PR/GJ/AHMEDABAD/AHMEDABAD CITY/AUDA/MAA01158/301217
Paarijat Éclat,
Old Gallops Mall,
Ambli-BRT Road,
Off S G Highway,
Ahmedabad, Gujarat, India.
Please provide your credentials below so that we can email the catalogue and floor plans of the project to you.